Asuza Tsukimori is a young student who gets infected by the Black Dandelion. She is friends with Kyōko.
Background
Edit
A normal girl living in Tokyo, she had a romantic relationship with her school's gym teacher. After realizing he and his associates were running a pornographic website, she wanted to become a Contractor. She then killed the man she used to love.
Personality
Edit
Abilities
Edit
Sonic Kicking
Edit
Azusa gained this ability from the Black Dandelion. With it, she is able to run, jump and kick at super-human level. she has shown the ability to impale and dismember people via kicks.
Obeisance
Because she has gained her ability through the black flower, she had no price.
Part in the Story
Edit
Shikkoku No Hana
Edit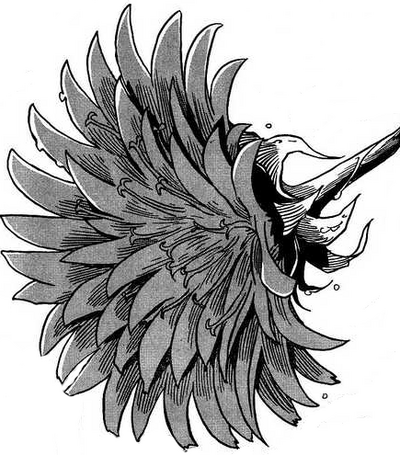 [1] [2] [3] [4] [5] [6] [7] [8] [9] [10] [11] [12] [13] [14] [15] [16] [17] [18] [19] [20] [21] [22] [23] [24] [25]
References
Edit
Community content is available under
CC-BY-SA
unless otherwise noted.